Testimonials
Great Agent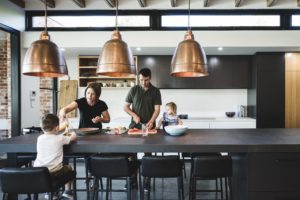 I found Frank very helpful in all the sales process.  I appreciated his constant feedback for my sale and his wonderful effort to sell my house for a great price. I would recommend Frank to anyone. Always polite, patient and friendly and willing to go the extra mile for me.
Many thanks for his wonderful co-operation


– Sunil and Shilpa




24th May 2018
---

Positive Experience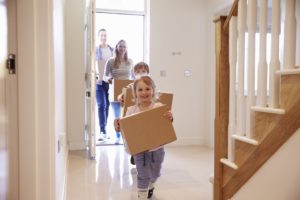 Frank has a calm and easy going demeanor that makes clients feel comfortable and at ease. 
There was a vibe of good character and honesty from the start which was a nice change from the typical real estate agents who are often pushy and overly talkative. Overall the whole process went smoothly with Frank's help in the negotiation process and we are happy with the transaction. 







21st May 2018
---

THE Agent to use!!!
Excellent Agent!!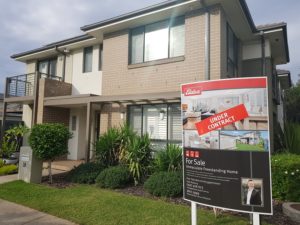 Frank was very friendly and honest, he guided us through the buying process as we are first home buyers; he was also very patient and efficient when we needed his help!

We would recommend him to  anyone for all their real estate needs






09 May 2018
---

THE Agent to use!!!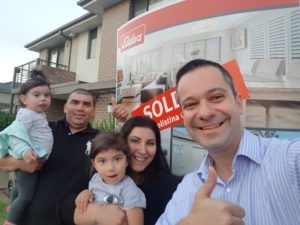 Frank has been absolutely amazing and very compassionate on this emotional roller coaster!

This was our first home and we were very attached to it, but Frank kept us informed and reassured along the way! His market knowledge has been impeccable and after only 1 open house, he delivered an offer not only that we couldn't resist but above what we were hoping! 

We can always rely on Frank for his honesty, sincerity and compassion!
We will not hesitate to use him in future! 


09 May 2018
---
Sold $128,000 Over our Expectation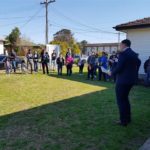 I will use Frank Polistina again without hesitation. Frank sold our investment property for $98,000 more than we were hoping for, and it took just a month. His advice to sell by auction was spot-on. Frank attracted several genuine bidders to the auction, and he and his team worked with skill and energy on the two highest bidders until the price soared past our reserve of $680,000 and it kept going till we hit $778,000. Amazing!

Frank does the basics brilliantly (presentation, marketing etc.) but it's those next-level negotiating skills, and the big effort he put in to get us every last dollar that really set Frank apart. Pre-sale, he supported his advice with research and analysis, and kept us informed with weekly updates so we felt on top of the process.

Elders Liverpool managed the house for 7 years for my two brothers and I and we have always been impressed with their service – they provide solutions not problems, which is a landlord's dream.

01 September 2017
---
Persistence Got the Sale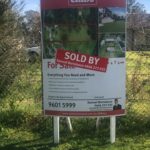 A big thanks to Samuel for such a great job selling our home. Samuel was very easy to deal with and his professionalism and persistence got us the results we were looking for. We spoke to the buyer after the signing of the contracts and he told us without Samuel's regular contact with them the deal may not have eventuated. Both the buyers and us as the vendors had a positive experience with Samuel. This is exactly the diversity an agent should have to get the best possible results.
I certainly recommend Samuel and the whole Elders Team without a doubt.

21 August 2017





---
Awesome Agent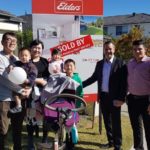 Frank has taken care of whole sales process of our property with professional manners and kindness.

We didn't have to worry much about anything and he was very prompt and proactive that we felt that we were really cared for. Definitely recommend him to anyone we know. Big thanks to Frank!

We are very happy clients!

14 August 2017



---
Very Professional


Frank gave us 100% support, knowledge and advice throughout the entire process of selling my house. 

He really cares about his clients, he is a complete professional agent, it is a real blessing to have Frank of Elders Real Estate Liverpool as my agents in selling my house. 

26 June 2017



---
Terrific Agent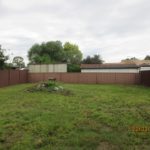 I can't speak highly enough of Frank. He has sold two properties for me now, and he has shown true professionalism, knowledge, and great responsiveness to all enquiries. 

I would recommend anyone to use Frank as their agent!!
21 June 2017





---
He went the extra mile!

It is a pleasure to deal with Domenic. He is honest, responsive and willing to go the extra mile for his client. We have got extremely good result, beyond our initial expectation, when selling our property with Domenic's help. We appreciate the time and efforts he has spent on this deal. Strongly recommended agent.

Viet Nguyen & Ha Tran

18 April 2017



---

Great Communication

Very good communication, I always knew where I stood and was quick to return my calls (unlike other agents, I left messages with 4 agents in the area, Samuel was the only one to respond). Very professional and easy  to deal with, would highly recommend Samuel and his agency.

Evan R

12 April 2017
---
Very Professional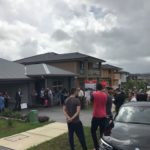 Great help from inspections, right through to day of auction. Samuel was very knowledgeable about the property and a great help to me. I wouldn't hesitate recommending Samuel to anyone. 

Agnes C

23 March 2017


---
HIGHLY recommended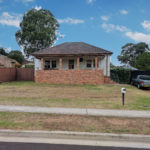 Frank Polistina has been very professional, kept us up to date with the progress, sold our property very quick with a great outcome. I've bought and sold properties a few times and I HIGHLY recommend Frank Polistina. Thank you again!

Cosimo M

10 March 2017
---
Great Agent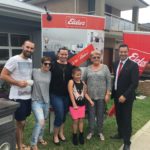 We worked with Frank from Elders to sell our first home, this was quite an emotional sale for us but we couldn't of asked for a better agent to help us through the process and support us every step of the way. Frank was professional, had great knowledge of our area, was pro-active with communication and keeping us updated during the whole process and formulated a very successful and professional auction campaign. I have no hesitation in recommending Frank and the Elders team to help sell your home and deliver results. 

Carmel

21 March 2017


---

Great Agent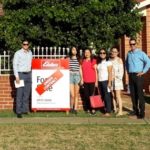 A honest & reliable agent, very professional!



Nisad

15 March 2017


---
A Stress Free Transaction – Guaranteed!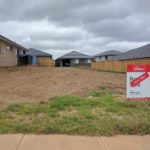 My recent experience with Frank Polistina was extremely positive. His professionalism was without fault. He was knowledgeable, prompt to respond to queries, helped resolve some delays in terms of moving forward and always courteous. He enabled this to be a seamless transaction despite the fact I was on the other side of the world. I wouldn't hesitate to recommend Frank for any selling or buying needs. 

Sharon Gebhard

31 January 2017
---
An Honest Agent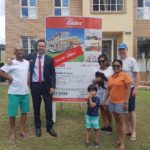 We have now dealt with Frank on a few separate occasions and on each occasion he has been an absolute pleasure to deal with. He is honest, responsive and goes the extra mile for each of his clients. He recently produced excellent results for my family in an auction and we really appreciate the time and effort Frank puts into his work. Highly recommended agent. 

Anand & Sajal Kumar

06 January 2017
---
Genuine & Friendly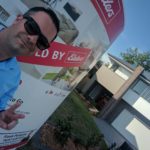 After having met PLENTY of real estate agents Frank was a breath of fresh air. Genuine and down to earth, I'm glad we purchased our property with him as our agent. He was the only one who took time and effort to communicate with us along the way. He has changed our perception of Real Estate Agents and we look forward to dealing with him again in our future investments. Thank you Frankie!

Norman & Anita

01 December 2016
---

Extremely Helpful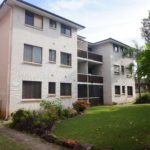 Frank was very friendly and extremely helpful, especially with scheduling many after hours meetings to suit my long work hours, which was much appreciated. 

Alexandra

11 November 2016





---
22 years of gratitude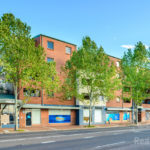 Frank Polistina and Maria Polistina of Elders Liverpool have looked after me for the last 22 years. From managing my investment property to now selling it. I have found them to be the most professional, efficient, kind and caring people that I have dealt with in all my business experiences. They made all communications really easy and smooth despite any issues. If there was anything to be dealt with, they handled it with prompt attention and care. If I was to buy more properties I would engage them again and again. I highly recommend doing business with this family business. You will be very well looked after. With much gratitude. 

Sunita Devi
07 November 2016



---
Personality & Informative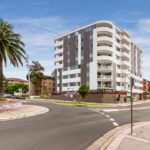 Frank is very professional and easy to deal with. He provided prompt response to all my inquiry and always willing to go further; explain any relevant information. I also strongly believe that Frank is confident and competent person and always maintains high level of professionalism. He made me feel very comfortable in making investment decisions. No doubt! I would highly recommend Frank for his services. 


Tika Tamang
02 November 2016




---
Outstanding Realtor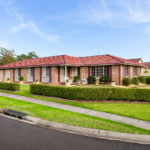 Frank provided a smooth and personalised service as I have just purchased a property. Throughout he was attentive to the needs of both parties and was extremely willing to accommodate and assist throughout. I could not ask for more. 


Brett Webster
14 September 2016




---

Sale of my mothers home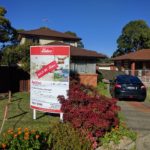 Frank was always punctual, friendly and helpful. Nothing was a trouble to him. He went above and beyond expectations to secure the sale of my mothers home. It was a pleasure to deal with him.
Frank made the whole process very painless. 


Glenda Passey
8 September 2016



---
Professional and easy to talk to agent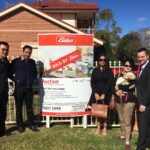 I would consider Frank as a professional real estate agent.

I found him easy to talk to and he would answer my queries in a professional manner.

Very Happy to deal with him

Anish Shrestha 
22 August 2016


---
Proud Service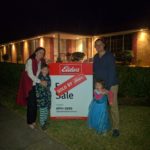 Tomi and I would like to thank you for your help in buying our new house and selling our current home. This was a massive change for us as we have lived in our home for 10 years. Throughout the process you were very informative about the industry and current trends. Your patience, knowledge of the industry and understanding of our emotions in this process was appreciated.
Anytime we had a question you were always available and if you did not know the answer the fact that you would go away and do the research to come up with an answer was excellent.  Thank you for listening to our needs and achieving the sale price that we were after.
These days it is not very common to find good customer service and Elders should be proud of the service that you provide. We would recommend you to other people selling or buying.
Thanks again.
Tomi & Amy Risteski
19 August 2016
---
Awesome Support!
Very Happy to know a honest and decent person like you. Our relationship didn't end, it just started.
Thanks for all your awesome support!
Wessam & Hanna Magdy
24 June 2016



---
Thanks Frank!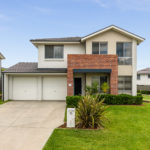 Frank did a great job selling our home, he knows the area very well, is easy to work with and nothing was too much trouble. We liked the fact that he was always the person at our open homes, it was more of a personalised experience. Frank also went out of his way on a number of occasions to ensure things went smoothly. Thanks again Frank! All the best.
The Nicol Family
09 June 2016


---
Absolutely Fantastic!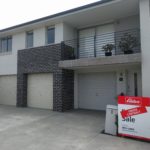 Frank made my 'buying a house' experience wonderful! He was so open, informative and friendly. Nothing was too much trouble and he kept me up to date with everything. Thank you so much. I'm greatful for your assistance.

Vanessa Kluit
04 May 2016
---
Knowledge & Experience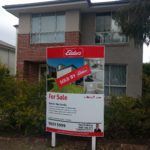 It was great to deal with Frank while buying a property in Glenfield NSW. Frank is polite and easy to communicate with, He understands expectations from buyer and provides information as required. I highly recommend other vendors/buyers to work with Frank!

Anil Thapa
02 May 2016
---
Highly Recommended!!!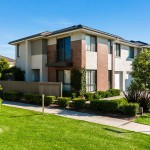 Frank has been really responsive and helpful throughout my purchase and was able to answer any questions that I has at any time. I would recommend him to anyone that would like to buy a place in this region. Thanks Frank!

Edward Deng

07 April 2016



---
FRANK IS THE MAN!!!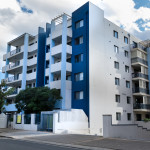 Great guy, honest, straight forward and really educated on the market. I would recommend Frank to everyone. Always answers the phone and always goes the extra mile. He is in my phone as 'FRANK REALESTATE". Like i said, Frank your the man!

 Paul Dellis
04 March 2016



---

Above & Beyond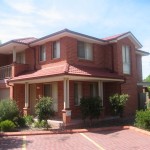 "Edward Halteh has been an amazing help during to process of purchasing my first property, he has provided excellent customer service always willing to answer any questions, going above and beyond to make sure everything has gone smoothly. I highly recommend his services if you are in need of a real estate agent."

Thank you,
 
Alicia Vassallo
24 November 2015



---
Attitude is the Altitude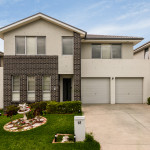 Have been searching a couple of properties for 2 months. Seeing many agents but most are arrogant and have no respect. But Frank is different. He is very down to earth, communicates well and funny. Felt like a buying a property from a best friend where the only thing you have is just trust and a piece of mind. Well Done. Fully recommended. A+++
Danny

09 February 2016

---
Five Star Satisfaction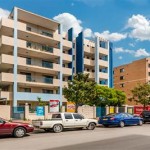 With the market as it foes up and down, Frank had done an amazing job of getting the right buyer to purchase mt unit in the heart of Liverpool. 
Many thanks Frank
Anne Sim
09 February 2016




---
10 out of 10! 


We are very happy w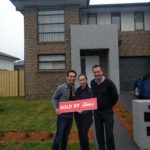 ith the services we received from Frank, 10/10.
We would strongly consider using Frank again in the future, and would recommend to family and friends. 
Jimmy & Linh
05 February 2016

---

Professional, Reliable & Honest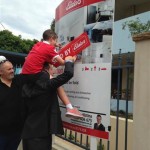 On behalf of my brother and I, we like to take this opportunity to thank Frank for what he has done for us during a really tough time for our family for the effective sale of our Late fathers apartment in Liverpool. Frank made the situation so much more easier to go through and always kept us up to date on what was going on. Frank was professional, reliable, honest, efficient and he was in the know. Frank was also respectful of our needs and told us whether they were possible or not, but in general he was just a great guy and we felt like he was part of our family. So again, thank you so much Frank for your amazing service that we received from you and we will definitely be recommending you to everyone we know. 

Mick & Simon Juric
09 December 2015
---
Honest, Knowledgeable and Professional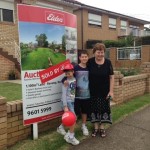 Frank Polistina is an honest, knowledgeable, and professional real estate agent. He has kept me informed with every aspect of the sale of my property and made the process for me very easy. It has been a pleasant experience, and I would highly recommend Frank Polistina to anyone selling or buying a property. 

Joe Scali
08 December 2015



---
Polite and Professional Agent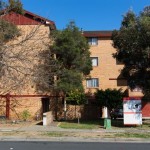 Since my decision to sell our unit at 39 Bathurst street, we contacted few agents and only one agent did come at the appointed time and this agent was Frank Polistina, from Elders Real Estate. I called Frank many times during this period with many questions and he was always helpful but never pushed me to do anything. Finally we gave the contract to sell the property to Frank from Elders Real Estate. Frank was always willing to go extra mile during the renovation period extending his willingness to open the unit for trades people .We fully recommend Frank to anyone looking to sell their property.His professionalism and assistance made the process of selling a smooth one with minimal stress.

Anand Peter
08 November 2015

---

Couldn't have asked for anything more from an agent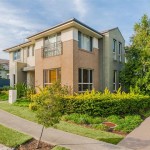 Frank did a fantastic job of selling my investment property for a great price. He was the only agent I spoke to that actually listened to what I wanted and was open and honest throughout.
Highly recommended!

Poppy Coleman
08 November 2015




---
Passionate Sales Person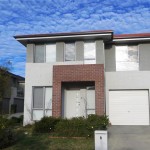 Frank is a very passionate sales person. When he gives you something (from email to report) it is very detailed and he gives some historical data to support and that makes him different to the
other person in the same industry. It gives you confidence and it gives credibility. We sold our house by him and it took 2 days to sell that. There were some issues during final settlement, however that was neither our fault or his, mainly from the buyers side, which Frank sorted and handled professionally. He is very up to date, always full of energy and very helpful. Last but not the lease he is a positive guy whom you can trust. I wish him all the success in coming years.
Nowshad Rafique
04 September 2015





---
Sale in Panorama


Would like to say a big thank you to Frank Polistina and the team at Elders Liverpool for going above and beyond to sell our house! We had high expectations but you far exceeded them all! Cannot thank you all enough.

Lara Menon




---
First Home Purchasers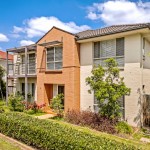 Dear Frank

My family and I would like to thank you for your excellent effort towards the purchase of our first home. It was not a quick process, but you were fantastic to deal with. Always punctual, very reliable and an excellent communicator. We appreciate all of your assistance throughout the process. We believe your attention to detail and you professionalism were key to the success we achieved. Most importantly, your genuine and understanding nature were recognised and appreciated by my husband and myself.

Thank you again for your great service. We look forward to dealing with you again.

Kind Regards
Leo Liu & Julie Zhu
30 January 2015
---
Thank you for managing and selling our Investment Property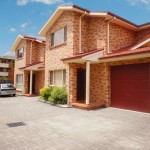 Elders Real Estate has managed our Investment Property for over 12 years and both Frank Polistina & Maria Polistina has managed the property on a very professional manner. They are always accommodating of any requests/issues we and our tenant raises. The sale of our property has been managed with the same expertise and professionalism.
We would not hesitate to recommend Elders Real Estate Liverpool to any of our friends and relatives.
Sincerely Yours;
Robert & Cora Alivio
23 January 2015


---
Happy Vendors!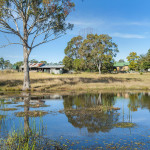 I would just like to thank the team at Elders for their unswerving dedication to selling our property at Bringelly. We had our property on the market for 18 months and the team at Elders went through the whole journey with us with dignity and grace.

Each time they found a buyer who fell short of the mark, the sales team was kind in accepting our refusal of the offer. They remained steadfast at all times to sell our property on our terms and was able to sell for a price we were extremely happy with and also a rent back situation which we were looking for.


Lynne and Laurie Sherry
12 December 2014
---
Sold in 12 Days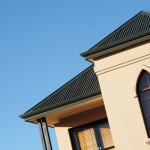 Do you want to sell your property at the optimum price, be kept fully informed, be treated with utmost courtesy and professionalism, then I recommend you list with Elders Liverpool.

We have loved living on our property for the last thirty years and the decision to move held many concerns for us. Every issue was dealt with in a friendly, prompt manner resulting in a quick sale at a price well above our expectations.

We could not be happier with the outcome thanks to the Elders team.

Allen & Pam
04 December 2014
---
Sale at Panorama Estate Glenfield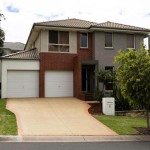 Dear Frank and Elders,
We would like to take this opportunity to thank Elders Liverpool and specifically Frank for his great efforts in the recent sale of our property in Glenfield. 


When we decided to put our house for sale, it was a very quick decision and due to our busy schedule, we were very concerned that we would not be able to meet the sale expectations of either time-frame or price. We had consulted with another agent but Frank's professionalism, great understanding of the local market and easy going personality had comforted us and boost our confidence in the sale. 
We chose Frank as our agent and this has proven wise. Through discussion and by advice how to best arrange the time-frame, our open house had been crowded by around 20 inspectors after only 2 days being listed on the market. We had then received a great offer 2 days after the open house. This was contributed by his well maintained and managed network of potential buyers as well as his great efforts in attracting the best price of our house.
His constant catch-ups with the buyer and updates to us for progress and any issues has ensured a seamless sale experience. Not only did the price exceed our expectations, the time-frame was also ahead of the original plan. To achieve one of the big tasks in life, our family sincerely thank Frank for his great work.
Regards,
Rumjahn Family
12 November 2014
---

12 Matilda Lane, Glenfield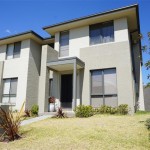 Professionalism and commitment to providing good customer service can be reflected in the quick turnaround of sale ie. within 2 weeks. Frank was always most accommodating, thorough and generous with feedback. Of all, he is friendly, dedicated and passionate of the work and surrounding is highly commendable. We are very satisfied with our experience and strongly recommend Elders.

Mr Paul & Mrs Jane Chen
20 October 2014





---
Sale at Austral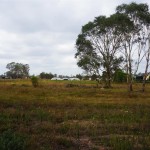 Dear Elders Team

Firstly I want to thank-you for all your time and effort in selling my property. 

It can be difficult choosing a real estate agent to sell your property, but after watching over the years and hearing of the great sales Elders have achieved in the area, there was no doubt you were the best agent for the job!

I wasn't disappointed – the consistent follow-up and communication was extremely good and professional. Also the positive but realistic price to expect!

I was very happy with the end price and result and smooth transition of the whole experience.

I have no hesitation to recommending your services to anyone, and have already done so with my friends and family.

Many thanks and appreciation
Dalwinder Pooni
18 October 2014
---
Auction Day Success!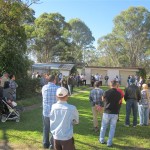 To Elders Liverpool

This note is to let people know how happy we are with the entire team at Elders Liverpool.
Your professional approach and conduct, realistic views and evaluation and calm demeanor were a refreshing contrast to previous experiences with other agents. Over the four week campaign, the whole process went very smoothly with open houses and additional inspections well organised and minimising any disturbance to family. It generated a very large interest. On Auction day, the whole team from Elders organised and conducted the sale event very well. The Auction went magnificently well and ended in a sale price well above our expectation. 
We could not thank Elders enough for their efforts and would highly recommend Elders to anyone thinking of selling their property.

Kind Regards
Henry, Rosalie and Cherise Grasso
30 June 2014
---
Sale at Austral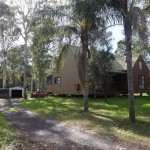 Our property was proving extremely difficult to sell, due to zoning changes enacted by the state government, which was causing our family a great deal of distress.

I cannot speak highly enough of Elders Real Estate in Liverpool. They are courteous, knows their portfolio extremely well and gets results.

If anyone is serious about selling their property, I would not hesitate in recommending Elders Liverpool to do the job.

Thank you. You have relieved us from a major headache.


D. Cunningham
05 March 2014
---
Sold in 3 days!
Dear Elders Real Estate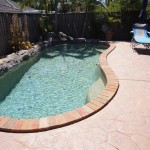 I would like to take this opportunity to thank you most sincerely for the excellent work for selling my property at 24 Clarendon Court, Wattle Grove.I could not be happier with the result and the sale price was much welcomed in this current climate. Thanks also for ensuring that only qualified buyers were shown my property. This greatly reduced the stress on the tenants having lots of people through the house. I am pleased to say that you sold my property in 3 days and I'm more than happy to recommend you and your company to our friends in the future. Thank you for your professional approach and the great job!

Leanne Taylor
20 March 2013


---
Another Satisfied Vendor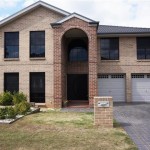 Our property was listed for sale by another agent who seemed to be working hard, the property wasn't getting the level of enquiry we had hoped for and subsequently wasn't sold after three months.

As soon as we spoke with Frank we were impressed by his professional way of handling the sale of our property. He regularly updated us the progress of the sales and the strategies used. As a result, he secured a buyer in less than a month.

Our final thought is that we would highly recommend Frank Polistina of Elders Liverpool to anyone considering selling their property whether you have not started the selling process or are currently using another agent and not achieving the results you were expecting.

Angerine and Ken
Thanks again, Frank.
30 June 2013
---
To All Members of Elders Real Estate Liverpool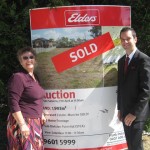 Property: 328 Elizabeth Drive, Mount Pritchard

I wish to personally congratulate Elders Real Estate Liverpool and especially Frank Polistina for putting together such a successful campaign in preparation for the above Auction. I was extremely impressed with his attention to every detail.

For an auction to be a success one needs an Auctioneer who will get results, I would not hesitate to recommend Elders Real Estate Liverpool.

Without any doubt you have a talented team.

Thank you again to each and every one.

Satisfied client,
K. Oliveri
20 April 2013


---
Panorama Estate Dream Home!
Hi Frank
Me and my Wife would like to express our heartfelt thanks for all your assistance in securing our dream home. Not only we like the house the first time we inspected it but also delighted that we will be dealing with a friendly, responsive, and a professional real estate agent. Our whole buying process went smoothly because you were sincere, approachable and always made yourself available to promptly answer any of our queries.

You've been excellent in dealing with us and we would certainly recommend you and your business to anyone.

Cheers,
Clifford
---
Testimonial for Frank Polistina – Elders Real Estate

We found Frank Polistina to be a very professional and reliable real estate agent. He was motivated, hard-working and focused and his appearance was always neat and tidy. Frank was always polite and his friendly manner made it easy to communicate with him. He made us feel comfortable and was always supportive. It was clear that Frank was genuinely interested in doing a good job.

We are happy with the outcome we received and would not hesitate to recommend Frank Polistina to anybody looking for a good real estate agent.

The Shvetsoff family
20 May 2011


---
Thank You
We would like to take this opportunity to thank you for your help in selling our property – 10 Mariner Street, Glenfield.

This was a new experience for us and your friendly style and professional approach made the whole process as painless as it could be.

Your advice and feedback was always valuable to us and the fact that you were readily available to answer any queries we might have had, made us feel in control each step of the way.

We would have no hesistation in recommending Frank to any of our friends should the need arise.

Kindest regards,

Gerry & Daniel
---
Auction Success at Gregory Rd
Dear the team at Elders

When we decided to sell our property, we selected you because of your results; it proved to be the right decision.

Everything you said you would do, you did, and on the day of the auction your hard work achieved the best result possible.

Thank You
Sincerely,

Frank & Robyn Bashford
---
Sale of 5 Devonshire Rd,
Just a quick email to thank you and the Elders Liverpool team for your professionalism when it came to selling my property, during what most may consider as difficult circumstances. Being a first time seller, I was impressed by your willingness to take time out and attend to all of the questions that I had and also felt that your guidance throughout the campaign was excellent.

Finally, I believe that your fees were very reasonable considering your track record and would certainly recommend your service to others in the future.

All the best,

Regards,
Paul Hofierka


---
Frank's Awesomeness 

Tania and I would like to extend our gratitude to Frank and the team at Elder's Real Estate Liverpool.

As this was our first time selling property, we contacted several agencies to discuss the sale and to gain information relating to market value.

What ensued shocked both of us. A never ending parade of "Used Car Salesman" spending hours telling us how awesome they were and how our only hope of a successful sale was to sign an exclusive contract with them immediately. We were starting to become despondant about the entire process until a simple letter box drop brought us to contact Frank Polistina.

When Frank came out to the house, he was punctual, polite and respectful. His down to earth, easy going nature left no doubt in our minds that he was the ONLY agent that we felt comfortable with. Clearly laying out the pros and cons of different marketing strategies and advertising, we accepted his proposal and signed on.

Within 4 days of the photo board being placed and the house "officially" listed, we had already had 4 inspections and a signed contract in UNDER 2 weeks, for $25,000 better than the "OTHER" agents valued our property at. The contract promptly went unconditional and the whole process has taken less than 3 weeks, when we were expecting up to 3 months.

Frank kept us informed after every inspection to let us know exactly how things were progressing.

Tania and I cannot stress enough how amazing Frank and the team at Elder's Liverpool have been and have no hesitation in recommending him to other prospective clients, over and above other agents in the area.

Tania Bogdanovic & Shaun Weston
16 June 2012
---
Panorama Estate Glenfield
Dear Frank,

I, hereby, convey my heartfelt thanks to you for the valuable help through the home purchase process.

It is because of your kind help and assistance that the whole process goes very smoothly. Thanking you again,

With regards

Yours sincerely

Rui (Ray) Zhou
18 June 2012
---
AUCTION of 4 National Street, Cabramatta
To Whom it May Concern

We can only speak highly of the Elders Team on the day of the Auction. Their performance in all areas was exceptional.

We would not hesitate in recommending Elders Real Estate at Liverpool.

Sincere thanks for your efforts
from Jan Cameron, John Reynolds and Joy Hemers
---
First Investment Purchase
Thanks to Frank and the team at Elders Liverpool, purchasing my property was a very easy process. They are friendly, efficient and committed to providing a great service.

Thanks Guys,
Sarah Neish

---
First Home Buyers at Bonnyrigg
Elders team is an efficient and effective real estate agency. They responded to all our enquires and concerns with urgency and care. They spoke with sincerity and he was always punctual to house inspections, even on late notice. As a result, we have decided to continue to use Elders' services for the renting of our property.

Thanks for your efforts! 

Thu and Trung.

---
Sale of Mum's Property – Gregory Road, Leppington
Dear Elders Team 

As I was aware that Mum's property would need to be sold, as soon as the proper approval was obtained, I had kept my eye on sales of similar properties in the area, and formed the opinion that Elders Real Estate, seemed to be fairly successful, in the marketing of similar properties.

As it turned out, that was a good decision, on my part, the sales team handling matters most professionally, relieving me of the pressure associated with trying to do the best for Mum. The property was marketed and sold, whilst I was overseas, an excellent result for everybody concerned.

I would like to thank you on behalf of Mum and myself, on a most successful sale campaign, and do not hesitate to recommend you, should the opportunity arise.

Thanking you.

Rick De Nardi.