Samuel Bortolazzo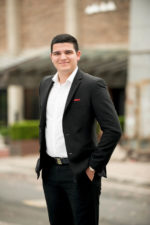 Sales Executive
Enthusiastic and committed to his craft, Samuel Bortolazzo is an integral part of the Elders Liverpool team. Being a local resident of the area, Samuel brings a wealth of knowledge and experience to the area as he knows the true value of his community.
After finishing school, Samuel decided to pursue a career in real estate and after receiving his Certificate of Registration he believes he is lucky to have the opportunity to work alongside the leading agents in Liverpool. Guided by a successful and professional sales team, Samuel has already proven he has the skills to help his clients achieve their real estate goals.
Samuel brings with him a positive and strong work ethic, which ensures his clients receive the best possible service in the timeliest manner.

  With Samuel Bortolazzo, you're in safe hands.
(02) 9601 5999
(02) 9600 7512
0404 272 032