Domenic Polistina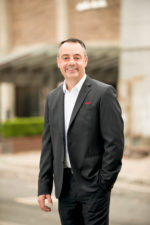 Sales Executive
Domenic has been a member of Elders Liverpool since 1994. A fully Credited & Licensed Real Estate Agent.
Domenic's vast knowledge within the real estate industry comes from the experience of various job roles. They are, residential property management, commercial/industrial property management, residential sales, residential developments, acreage marketing sales, retail shopping centre leasing, rural sales and Austral/North Leppington and Leppington precinct sales.
Some of Domenic's high achievements are; the sales and leasing transactions on behalf of Liverpool City Council, Aldi Food Stores Australia, sales to Woolworths, lease deals to Woolworths, Fit 'n' Fast, Woolworths Petrol, Jaycar, Primo Small Goods and Kmart Australia.
The pinnacle of Domenic's high achievements was the negotiation of the purchase of the former Minto Mall for a client, then the transformation and leasing of the current and very successful Minto Market Place.
Now after a very successful stint in Commercial Sales and Leasing, Domenic's new challenge is the South West Growth Centres and Rural areas. 
02 9601 5999
(02) 9600 7512
0418 460 696
Domenic's Awards

15 Years Service 2013

Top 30 Sales Person - Settled Sales (Aust Wide) September 2016